360-degree Digital Marketing
Welcome to my
STEP-UP Programme
Through my 360-degree approach I will guide, improve upon and take your business to the next level.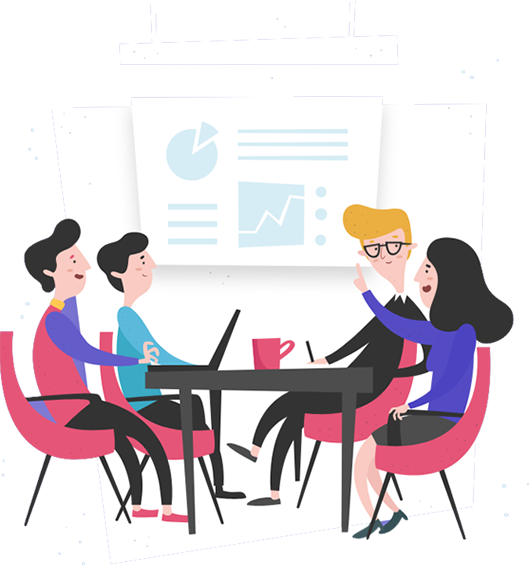 It's simple! Me and my team will work with you until we get the job done.
How we'll make an impact?

All forms of Google advertising covered. Whether it be for driving traffic or conversions. We'll make it happen.

Identifying key business components, value propositions, customer personas and formulating buyer journeys.
Developing a strategy that's tailored to your audience and creating & distributing content for high engagement.
All the traffic in the world means nothing if it's not converting. We'll use advanced A/B & multi-variate testing.
Aligning your SEO with content marketing strategy to get 10x results. Driving targeted traffic to your website.

Finding out what your competitors are doing right and what are the low hanging opportunities available to grasp.
Client Profile - My Best Fit
Who is best suited for Digital Marketing Programme?
I serve clients of all sizes. However, I am particularly well suited to help clients of this type: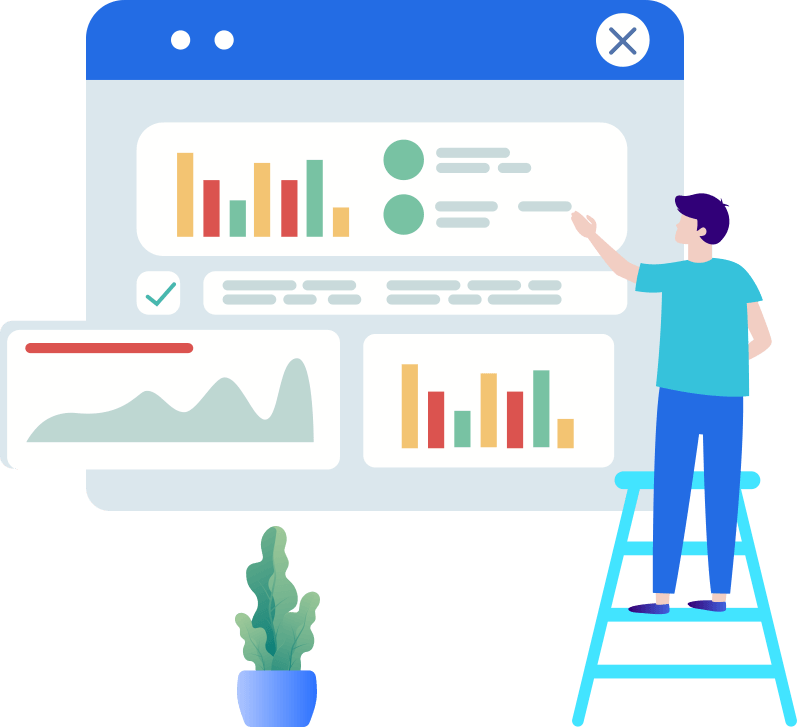 Startups & Growth Stage Businesses
My services are aimed at startups & growth-stage businesses who are willing to go an extra mile.
Result-Driven & Goal Oriented
I tend to work best with companies who are result-driven and interested in setting realistic goals and meeting objectives.
Skeptical but Willing
Most of my clients have already tried or worked with agencies which couldn't deliver. This creates a 'healthy skepticism'. I thrive on this … as long as it hasn't killed your faith completely.
Aggressive Goals
The more aggressive you are with your goals, the more excited I get. It's fun to work with companies that want to dominate the market.
I get it. Most of our clients started "smaller".
I can help you develop a strategy that allows you to grow without causing you to spend more than you're comfortable with.
A great solution is one that helps you achieve your goals WITHOUT causing you "budget distress"!
Let's start small. See some results. Once we see that this is working and we've made some money, we can look at stepping up to a bigger budget down the road.
- Nearly Every Client I Had
Digital Marketing Strategy
I specialize in helping new brands set up and get teams off the ground who are "new to digital". My consultancy includes working with you closely to create a digital marketing plan based on most-rewarding online marketing channels in your space.
I'll work with you to get the right tools in place to execute the digital marketing strategy. Then I continue to support you throughout until you hit the home run.
Exploration & Assessment


Researching to identify existing gaps in the digital marketing strategy.
Strategy Documentation


Creation of comprehensive digital marketing plan providing framework for tactical execution plan.
Execution Plan


The initial game plan, organized by channel, for how and where to kick off your digital marketing efforts.
Email Marketing
Email marketing is much more than just sending out emails. I help you create an email marketing strategy which helps you solve common problems like low open rates, low click-through-rates and lack of conversions. 
The objective is to help you speed up your sales cycle by moving your prospects from one phase to another. 
Email Marketing Strategy


Audit of your email client (Mailchimp, AWeber, Get Response etc) and presenting recommendations to improve.  
Email Automation


Creating email automation to keep your prospects and users engaged throughout their journey. 
Building Engaging Emails


Building email templates and implementing best practices. 
Delivery & Tracking 


Executing periodic email marketing campaigns, tracking and optimizing for performance.  
List Grouping & Segmentation


Includes cleaning and segmenting audiences for drip emails. 
Conversion Rate Optimization
Optimizing your conversion rate is an essential part of digital marketing journey and ensures there's no leakage or friction in user journey.
Having your visitors perform a desired action once they land on the your web pages is the driving force behind increased revenue.
Initial Website/CRO Audit


Complete website and sales funnel audit with suggestions and recommendations.
Heatmaps and Visitor Recordings


Setting up and optimizing heatmaps with visitor recordings. Analyze how your visitors behave.
Conversion Tracking Set Up


Setting up end-to-end conversion tracking.
Conversion Rate Tracking


Helping you calculate current actual conversion rates to iterate against.
Goal Funnels & Analytics


Setting up goal funnels. See from where your visitors are dropping off and what needs to be fixed.  
A/B & Multi-variate Testing


Perform A/B and multi-variate tests on top landing pages to optimize landing page performance. 
Content Marketing
From an email that you send out, to creating a video, to writing a blog piece or even interacting with your customers on social media platforms – everything is content.
Research shows that the more content your audience consumes, the more likely they are to buy from you. The first step is to identify how your prospects consume content in your space. 
Initial Content Audit

Content Marketing Strategy
Content Development

Blog Optimization
Content Calendar

Measuring Impact
Facebook Advertising
Everyone wants more leads, sales, and clients… but how do you get there in a way that is reliable and scalable – not forgetting maximizing efficiency for your ad spend? I will define each step of the process to create a campaign that will grow your business.
Free Account Setup

Initial Campaign Strategy

Complete Account Audit

Customized Landing Pages

Facebook App Install Campaigns
Full Service Facebook & Instagram Ads

Facebook Native & Audience Network Retargeting

Ad Creation & Development
Daily Ad Monitoring

Dedicated Account Management

1-1 Strategy Consultations
ROI & Ad Spend Tracking

Reporting & Analytics

Conversion Tracking & Pixel Installation
Google Advertising
With Google Ads (PPC, Google Display, YouTube, App Installs) you get immediate return on your investment – whether it be driving traffic or conversions. I will help you set up, optimize and drive prospects consistently to your website hence meeting your targets. 
Account Setup & detailed initial audit

Defining & Creating Campaigns

Ad Copy Writing & Optimization

Keyword Research
Unlimited Keywords & Changes

Ad Extensions

All types of Display Advertising

YouTube Ads
Mobile App Install Ads

Remarketing & Retargeting

Campaign Enhancement

On-going Account Optimization
Google Analytics Integration

Conversion Tracking & Channel Attribution

Reporting & Analysis
Search Engine Optimization
My SEO consulting programme begins with an SEO audit that assesses your website in detail. I identify key factors affecting your search engine visibility, including website's infrastructure, link profile, content and the competition.
Initial SEO Audit (On-page, Off-Page, Technical) 

Keyword research

Identifying content gaps (SEO content strategy)

NLP Category classification analysis
Link Building Strategy

Competitor Analysis (Content/Link/Rank)

Content Optimizations (Educational/Intent/Brand queries)

GA4/E-commerce/GTM tracking & configuration
Google Core Web Vitals

Link Building Campaigns

Anchor Text Optimizations

On-going Website Optimizations
Google Analytics Attribution

Reporting & Analysis