PPC Expert Services
Want Instant Results with Google PPC Ads?
Let me help you take the guesswork out of the equation.
SEARCH ENGINE MARKETING
Pay Per Click - PPC Expert Services
Google Ads is an advertising service from Google which lets you reach your customers by displaying your ads on Google Search as well as on the publisher websites associated with it through display network. It has various models and the most popular of which is PPC (Pay Per Click). In this model you only pay when a user clicks on your ads.
Through PPC you buy visits to your website rather than earning them organically. Unlike SEO which can take some time to get going, PPC on the other hand can bring instant results for your business.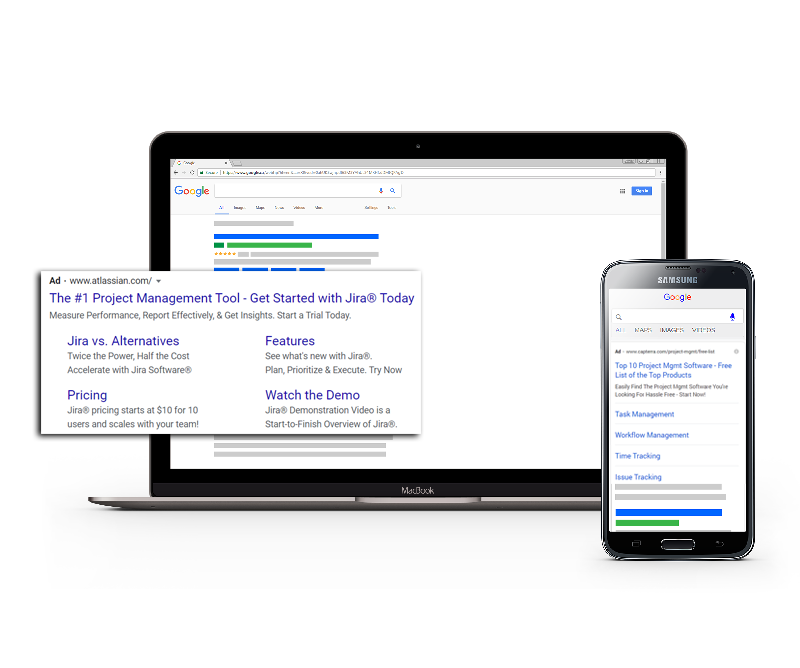 Google Advertising
Google Ads/PPC Management Service
Google Ad and Pay Per Click ads are one of the best ways to bring in more customers to your business. I help startups as well as established businesses from across the globe with setting up, optimizing and increasing their ROI on monthly basis.
Being Google Ads Certified I know the nitty-gritty and ins & outs of Google Advertising. PPC and AdWords optimization is pretty much my bread and butter for the last few years.
MEASURABLE RESULTS
My PPC Process
I begin your PPC campaigns with an in-depth account audit providing you actionable insights as well as competitor audit report.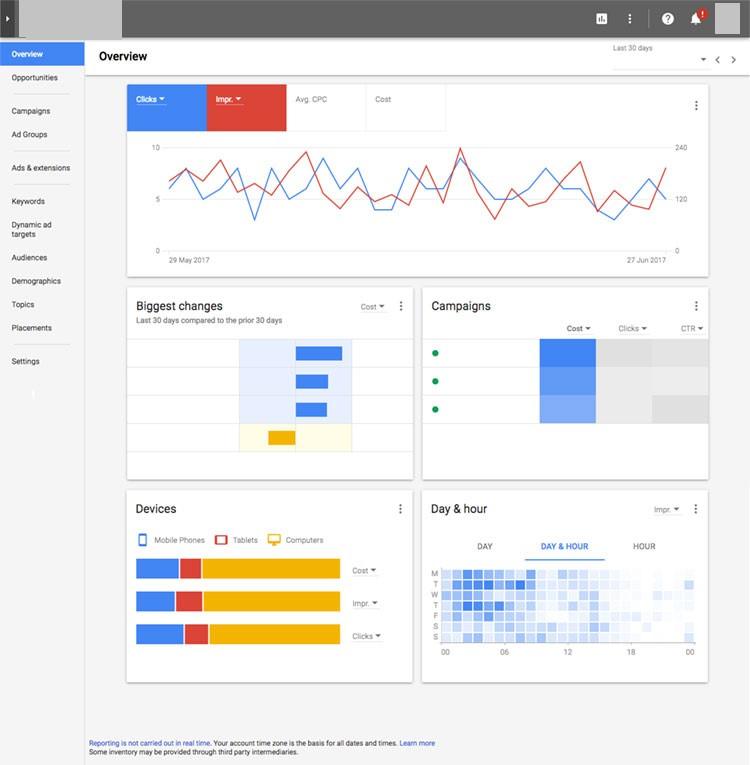 Defining Goal
Determining campaign's objective is the most important initial step. Choose from awareness, traffic or leads.
Keyword Research
This initial process includes identifying primary keywords for your campaigns as well as in depth competitor analysis.
Ad Copy Optimization
I know what sells! Creating an ad copy that not only attracts customers but also improves your ad rank & position.
Matching Strategy
That's where I talk to Google. I tell Google exactly when and where to show your ads and to which audience.
Re-marketing
Remarketing is reaching out to potential customers who have already visited your website. Ensuring bang for your buck!
Measurement
I continuously track, report & test campaigns until you achieve an optimum cost per click as well as conversions.
Why Opt for Pay Per Click Services?
PPC is one of the most tangible forms of digital marketing.
With Google Ads you can  get immediate return on your investment – whether it be driving traffic or conversions.
Unlike SEO, Pay Per Click campaign can bring you instant results. You start to see clicks and conversions right away.
Search Ads especially are very laser targeted since a searcher has already shown intent to buy your product or service through search query.
If optimized properly your Google PPC campaigns can bring in customers and conversion at a very low cost.

Your ads will show only to the users that match to your customer persona making them very likely to convert.
If you want to dominate Google's first page and reserve a sweet spot for your website, PPC is the quickest way to do that.

There are no gray areas in PPC. You get reports and complete list of search terms that triggered a click or conversion.
Brief Components of My PPC Management Service
Initial PPC Audit
Keyword Research & Selection
Competitor Ad Copy Analysis
Creative Ad Copy Development
Setting up Campaign
Bid Management & ROI Tracking
Landing Page Optimization
Device Segmentation
Ad Extensions



Farhan is knowledgeable, fast and reliable. You can't go wrong with him.  Working with Farhan is a pleasure; with his guidance we have seen an increa...
Pedro
Travel Consulting Hub
Farhan is a master at what he does. We've seen amazing growth over the past 6 months. Always readily available to help our team....
Dave Westall
Westall Real Estate

Learn more about my
PPC Services
Can't wait to achieve something great together. Simply share your details and I'll get back to you personally.